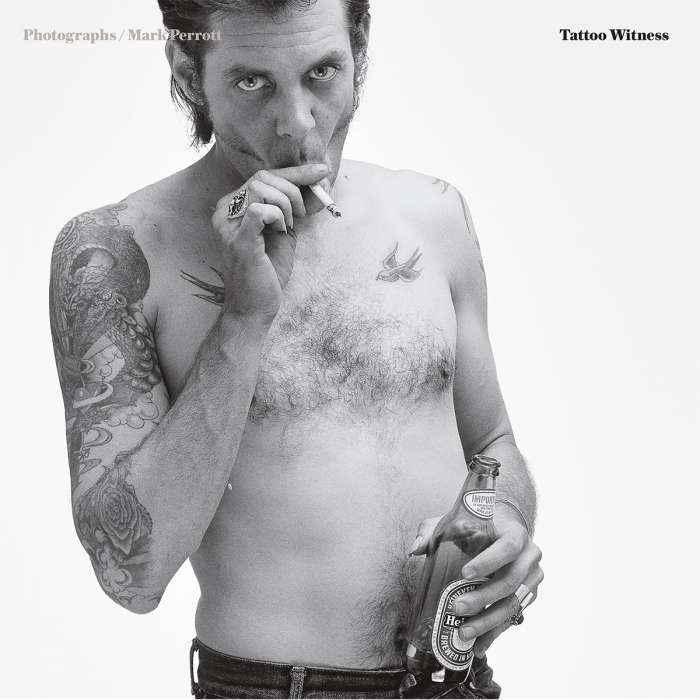 Thu, Nov 21, 2019,79 Silver Eye Center for Photgraphy
4808 Penn Avenue
Pittsburgh, PA 15224
Book Signing
Mark Perrott: Tattoo Witness
Please join us for a talk and book signing with photographer Mark Perrott on Thursday, November 21st, from 7-9PM. Perrott's most recent book Tattoo Witness presents forty years of the artist's portraits documenting the ever-expanding tribe of tattooed Americans. The 135 page hardbound book includes a forward by Linda Benedict-Jones, the Carnegie Museum of Art's first photography curator, as well as excerpted interviews conducted by Tim Azinger and Heather Mull. Designed by Joe Petrina, this publication is a nuanced distillation of interviews and portraits. Carefully selected and paired images—sometimes sympathetic, sometimes ironic—give a wonderful vitality to this new book.
Participating Artist
Pittsburgh native Mark Perrott has worked as a professional photographer for the past fifty years. In addition to his commercial work, which includes portraiture and photography for annual reports, Mark has lifelong, made photographs that document Pittsburgh's citizens, and its rich industrial landscape. In the early eighties, he gave special attention to the life and death struggle of "steel" in the Mon Valley, with a special focus on Pittsburgh's Jones and Laughlin steel mill and its Blast Furnace Department, informally known as "Eliza." Photographs from this project were used to create the book ELIZA, published in 1989, by Howell Press. He went on in 1999 to publish HOPE ABANDONED, a four-year investigation of Eastern State Penitentiary, located in Philadelphia, Pennsylvania. In 2013 he published his third book, E BLOCK, an extended photo essay of Western Penitentiary. Mark's photographs are included in the permanent collections of a number of museums, including the Carnegie Museum of Art, the Brooklyn Museum, The Westmoreland Museum of American Art, and the San Francisco Museum of Modern Art.