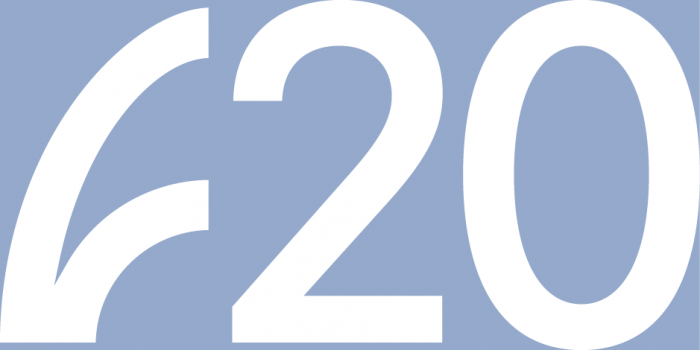 Deadline: Mon, Oct 28, midnight General: $50
Lab @ Silver Eye Members: $10
Call for Entry
Fellowship 20
Silver Eye Center for Photography announces a Call for Entries for Fellowship 20, our annual photography competition. Winners receive a cash award and a solo exhibition with free Lab @ Silver Eye production support for their show. Winning exhibitions will take place in the summer of 2020. The Fellowship Award recognizes a rising talent or established photographer from anywhere in the world, and the Keystone Award is given to an exceptional photographer living or making work in the state of Pennsylvania.
This year's Fellowship Award juror is Julie Crooks, Assistant Curator, Photography at the Art Gallery of Ontario, Toronto, Ontario and the Keystone Award Juror is Dan Leers, Curator of Photography at the Carnegie Museum of Art, Pittsburgh, Pennsylvania.
Fellowship Award: 2020 solo exhibition + $3,000 cash prize
Keystone Award: 2020 solo exhibition + $1,500 cash prize
Honorable Mentions: Six online solo exhibitions
Fellowship Award Juror
Julie Crooks, is the Assistant Curator, Photography, at the Art Gallery of Ontario in Toronto (AGO). She received her PhD in the Department of History of Art and Archaeology at the School of Oriental and African Studies (SOAS), University of London, where her research focused on historical photography in Sierra Leone, West Africa and the diaspora. Prior to joining the AGO, she curated and co-curated a number of exhibitions in Toronto, including No Justice, No Peace: From Ferguson to Toronto in February 2017, co-curated with Reese de Guzman (co-organized by the Ryerson Image Centre and BAND). Julie is also the co-curator for the Of Africa project at Toronto's Royal Ontario Museum (ROM), where she was awarded the Rebanks Postdoctoral Fellowship to research the various engagements of Black and African audiences with the ROM's African Gallery, and the photographic history of Blacks in Canada. Prior to her appointment with the AGO, Crooks participated on advisory groups for the Gallery's Frum Collection of African Art, and its major 2015 exhibition, Jean-Michel Basquiat: Now's the Time.
Keystone Prize Juror
Dan Leers is Curator of Photography at the Carnegie Museum of Art, Pittsburgh, Pennsylvania. He graduated with a BA in Art History from Lawrence University, Appleton, Wisconsin and an MA in Modern Art/Curatorial Studies from Columbia University, New York. From 2007 to 2011, he was the Beaumont and Nancy Newhall Curatorial Fellow in the Department of Photography at the Museum of Modern Art, New York. At MoMA, he organized the exhibition New Photography 2011: Moyra Davey, George Georgiou, Deana Lawson, Doug Rickard, Viviane Sassen, Zhang Dali. As an independent curator, Leers worked on multiple exhibitions in the U.S. and abroad. He acted as a Curatorial Advisor on contemporary African art to the 2013 Venice Biennale. Leers began at the Carnegie in 2015, and has curated the exhibition Strength in Numbers: Photography in Groups in 2015 as well as consulted with the Hillman Photography Initiative, an incubator for thinking about issues in contemporary photography. His exhibition and book William Henry Fox Talbot and the Promise of Photography came out in November 2017, and his most recent show, Forum: Deana Lawson appeared at the museum in the spring of 2018. Currently, Leers is working on a career survey of the photographer An-My Lê scheduled to open at the museum in March 2020.
What to Enter
-Work sample of twenty images or less
-One-page Artist's Statement in PDF format
-CV or resume in PDF format
How to enter Go to our Submittable online entry form and create a free Submittable account to begin your application.
Fellowship Fees
Submissions
$50 one submission of 20 images
Lab @ Silver Eye Member
$10 one submission of 20 images to Fellowship 20
Current Lab @ Silver Eye Members joined the lab between 11/13/2017 and 11/12/2018
Additional submissions of 20 images to Fellowship 20 are $25 each
Questions about your membership status, contact Kate Kelley at kate@silvereye.org.